Sometimes the desire or budget isn't in place for a full-scale renovation.  Here are some examples of smaller improvements that can make a big difference in the function and aesthetic of your home.
COUNTERTOPS
If you like your layout and function, and your cabinets are still in great shape, replacing your countertops might be a great improvement.  There are many great modern surfaces to choose from, including quartz, solid surface, and even traditional laminate.  New countertops are a great improvement to kitchens, bathrooms, and laundry rooms.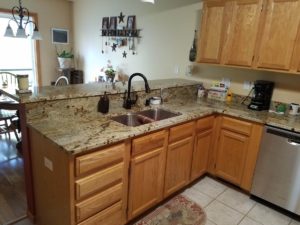 FLOORING
Is it time to get rid of that dingy carpet?  Maybe the vinyl in the kitchen is starting to curl up?  Do you have hardwood floors that have seen better days?  Just swapping out the surface or refinishing the hardwood can bring a space back to life, as well as getting rid of years of trapped dirt and odors.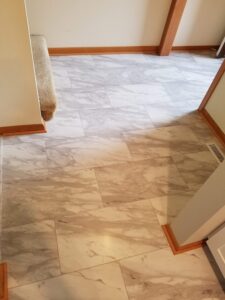 PAINTING
Most folks paint their walls for a change of color now and then.  Don't forget the ceilings too!  We are always amazed at how a fresh coat of ceiling white can really brighten up a space.  Likewise, Old dingy doors and trim can be revitalized by painting them as well.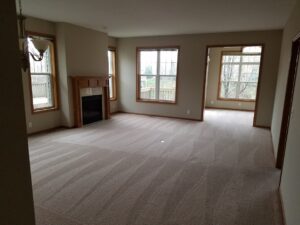 INTERIOR DOORS
Picture your old hollow core doors.  They probably don't shut properly, and may even have holes in them from a careless wrestling match.  Our team can order new solid wood panel doors, have them prefinished to match the other woodwork in the home, and install the new doors and hardware in a day.  It's an easy way to up the elegance factor in your home.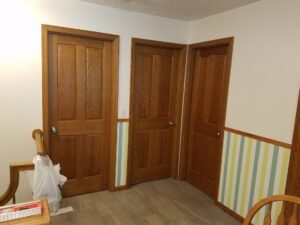 LIGHTING
This is another simple project that can typically be completed in a day.  Simply updating existing light fixtures in a modern style with high-efficiency LED bulbs can greatly improve the look and safety of your home.  This is also a great time to replace light switches with dimmers for even more efficiency and control.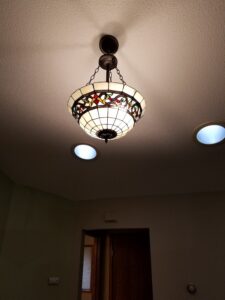 CABINET REFACING OR REFINISHING
Do you love the layout, function, and storage of your kitchen but just wish that the style was more up-to-date?  Our team can build new cabinet doors and reface or paint the existing cabinet boxes to create an entirely new look without the cost of a full remodel.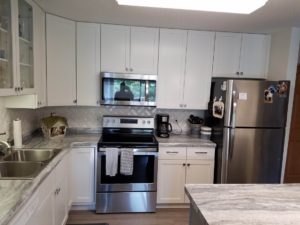 CABINET HARDWARE
Tired of looking at those 1980s bright brass cabinet handles?  You'd be surprised at what a difference some new hardware can make.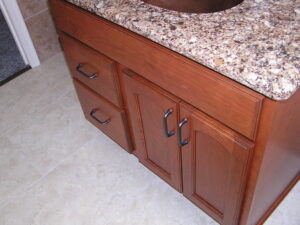 Of course, we are always happy to help with a full-scale re-design and remodel as well!
Allrounder Remodeling Inc. provides residential home design and remodeling services in the southeast Twin Cities metro area, including the cities of Apple Valley, Rosemount, Eagan, Mendota Heights, Sunfish Lake, West St. Paul, South St. Paul, Inver Grove Heights, Cottage Grove, Newport, St. Paul Park, Woodbury, Oakdale, and Maplewood.
For more information, please call 651-497-7715 or 651-497-7714; or visit http://www.AllrounderRemodeling.com